Contact Vermont
Tennis Court
Surfacing for a
price quote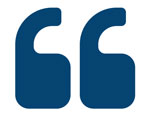 Third job in 5 years by your company. Your company does quality work and has responsive and good employees.
WOOBURN RECREATION DEPARTMENT
Pickleball is a mix between tennis, racquetball and ping pong. Players use oversized paddles and a perforated polymer ball much like a wiffle ball. Games are played on tennis courts with specific pickleball lines or on courts built for just pickleball. Nets and court sizes are smaller than their tennis counterparts, and the most common game is doubles, although singles is also an option. It has its own set of quirky rules, but they're easy to learn.
The fastest growing sport in America.
Pickleball is for everyone and is a great family sport. This game is appealing to a large mix of demographics for several reasons. For one it is very social, also it has a mental component. The game is also quick, making it a convenient way to get in some exercise, as little or as much as you like given your schedule.
It has been said the future of Pickleball is not limited and shows no signs of slowing down. Predictions have been made since it is already an intramural sport on many college campuses and is so affordable it will eventually become a varsity sport.
A standard single Pickleball Court is 40′ x 64′ with the playing area being 20′ x 44′.