Contact Vermont
Tennis Court
Surfacing for a
price quote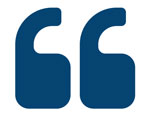 We received many positive comments on the work. Thanks for a job well done.
RON WENCIL,
SNOW MOUNTAIN FARMS, WEST WARDSBORO, VT
If you are considering a new basketball court, Vermont Tennis Court Surfacing can design and build your basketball court from start to finish. We can also convert an existing surface into a quality basketball court by configuring the existing layout to fit your needs.
Size and space for basketball courts
A standard size basketball court measures approximately 60′ x 100′.
Total cleared space, however varies depending upon site typography, drainage needs, landscaping and so on. You'll need a minimum of 5′ around the entire court perimeter. A steeply sloped site requires more clearing to allow for natural sloping around the court. Additional space provisions are needed for special drains, elaborate landscaping or patios.
Basketballs courts can be smaller than these dimensions. Optimal width for the playing lines should be 50′. Length can vary depending on site restrictions.
How should I site my basketball court?
Orientation is not as critical as the north-south orientation in tennis courts.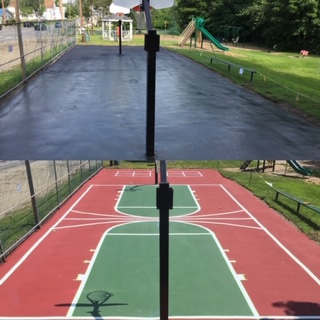 Basketball Court Reconstruction
If your court has more than a few minor cracks, resurfacing will not provide a permanent cure. However, cracks are prevalent in the majority of courts in the US, and the cost of major reconstruction is prohibitive. Resurfacing, when looked at as maintenance rather than a permanent cure, is the most cost effective method of restoration. In any given year, only a very small percentage of court owners are able to afford major reconstruction work.
The extent of work your court needs when it comes to reconstruction will depend on how well it was built originally. Some courts can get by with a new lift of asphalt overlay on top of the existing layer of asphalt. Others may need all the old asphalt removed or pulverized and additional gravel installed to insure a long lasting, quality court. Each court's needs will be different and on-site investigation will be necessary in order to determine the best course of action.