Contact Vermont
Tennis Court
Surfacing for a
price quote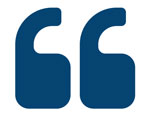 Thank you for your fantastic service. The court looks great.
DAVID COLE, CAMP ROBINHOOD
Size and space for inline/multi purpose court
A standard size in-line skating rink measures approximately 85′ x 185′.
Total cleared space, however varies depending upon site topography, perimeter drainage needs, landscaping and so on. You'll need a minimum of 5′ around the entire court perimeter. A steeply sloped site requires more clearing to allow for natural sloping around the court. Additional space provisions are needed for special drains, elaborate landscaping or patios.
In-line skating rinks can be smaller than these dimensions, especially if roller hockey is not a priority for their usage.
Can I convert an existing court for other games or sports?
Yes. Often times by adding lines, changing hardware and accessories you can increase the uses of your court.
How should I site my multi purpose court?
Orientation is not as critical as the north-south orientation in tennis courts.
Multi-Purpose Area Gallery
In-Line Skating Reconstruction
If your court has more than a few minor cracks, resurfacing will not provide a permanent cure. However, cracks are prevalent in the majority of courts in the US, and the cost of major reconstruction is prohibitive. Resurfacing, when looked at as maintenance rather than a permanent cure, is the most cost effective method of restoration. In any given year, only a very small percentage of court owners are able to afford major reconstruction work.
The extent of work your court needs when it comes to reconstruction will depend on how well it was built originally. Some courts can get by with a new lift of asphalt overlay on top of the existing layer of asphalt. Others may need all the old asphalt removed or pulverized and additional gravel installed to insure a long lasting, quality court. Each court's need will be different and on-site investigation will be necessary in order to determine the best course of action.