VERMONT TENNIS
OUR PARTNERS
Contact Vermont
Tennis Court
Surfacing for a
price quote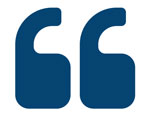 Thank you for your fantastic service. The court looks great.
DAVID COLE, CAMP ROBINHOOD
Associations
American Sports Builders Association (ASBA)  www.sportsbuilders.org
The ASBA is a national organization for builders, designers and suppliers of materials for tennis courts, running tracks, synthetic turf fields, indoor and outdoor synthetic sports surfaces. It is recognized as a centralized source for technical information to insure that consumers receive services of the highest quality.
United States Tennis Association (USTA)  www.usta.com
Established in 1881, the USTA is a progressive and diverse not-for-profit organization whose volunteers, professional staff, and financial resources support a single mission: to promote and develop the growth of tennis. This site offers news, programs, leagues, schedules, and tennis lifestyle information.
USA Pickleball Association (USAPA)  www.usapa.org
The mission of the USA Pickleball Association (USAPA) is to promote the development and growth of pickleball in the United States and its territories.
The USA Pickleball Association is the national governing body for the sport of pickleball in the US and provides players with official rules, tournaments, rankings and promotional materials.
The association is a nonprofit 501(c)(3) corporation and governed by a board of directors and professional staff who provide the guidance and infrastructure for the continued growth and development of the sport.
Suppliers
California Sports Surfaces  www.californiasportssurfaces.com
Founded in 1953, California Sports Surfaces started with a small team with a passion for advancing current sports surface technology. Their innovative engineers invented a durable, more comfortable surface platform that promotes more fluid game play while enhancing athletic performance. Today the California Sports Surfaces brand leads the industry with their exclusive technology advancements, evolving the game play of a wide variety of professional sports. The US Open, Australian Open, Laver Cup, several Olympic games, and countless other prestigious events depend on California Sports Surfaces. For whatever purpose — professional, college, recreational, or even residential — our sports surface brands deliver enhanced surface technology with applications that involve all facets of sports and recreation.
Premier Court  www.premiercourt.com
PREMIER COURT® is the culmination of the most expansive research and development program ever in the tennis court and sports surfacing industry. Millions of dollars have been spent to develop the finest cushioned, crack proof, maintenance free playing surface available.
Har Tru  hartru.com
Our court equipment and accessories are made with the same integrity that we've been famous for since we began nearly 90 years ago. Our goal is to increase the quality of the game and the enjoyment of playing it. Building on our unique experience, we work to create an exceptional future for the game of tennis.