Contact Vermont
Tennis Court
Surfacing for a
price quote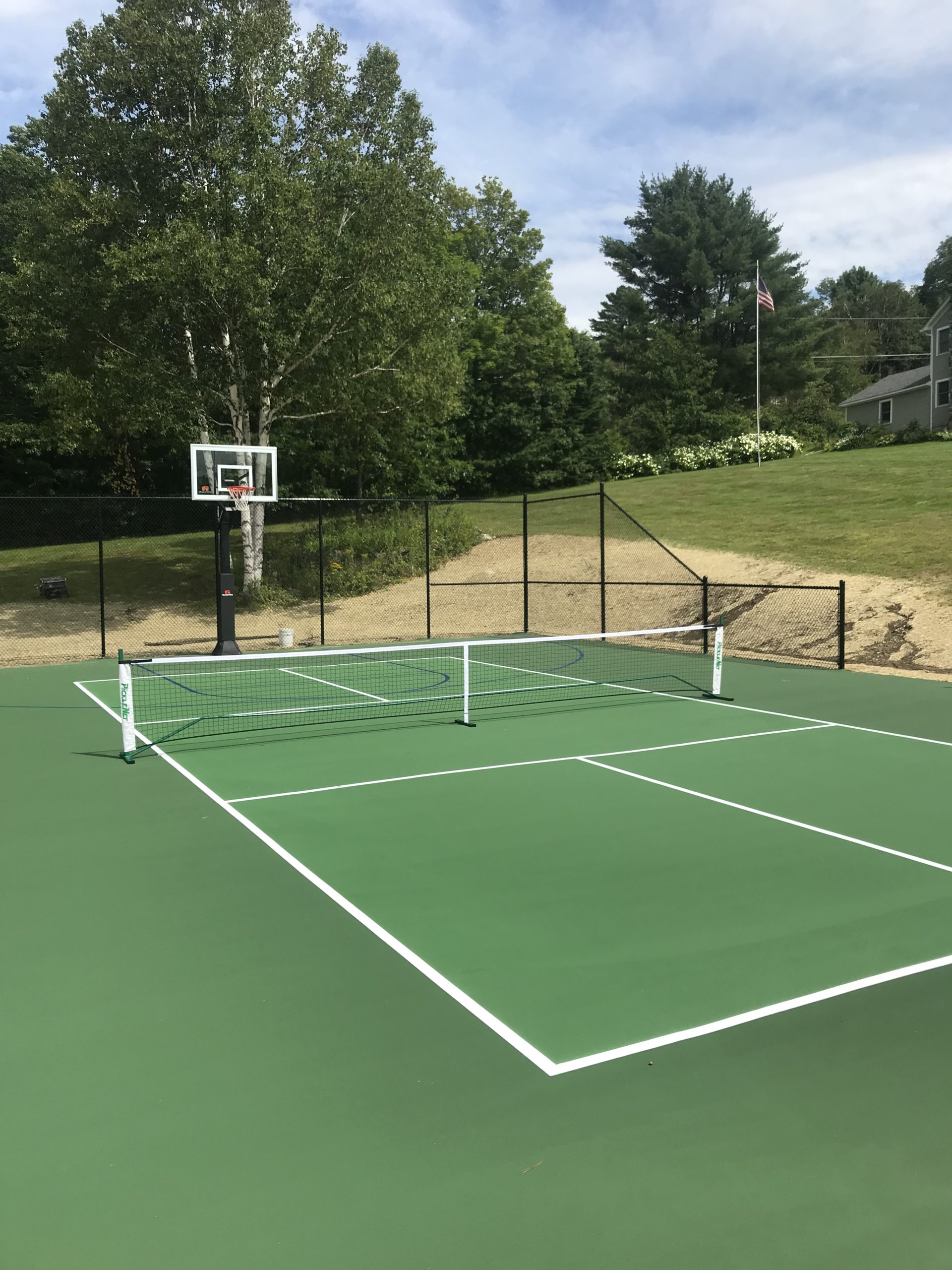 Maintenance for All-Weather Courts
1. Courts and drainage should be inspected by an experienced professional contractor, such as Vermont Tennis Court Surfacing every three years. This inspection is to check for such things as excessive wear, cracks, mildewed areas, and various other problems that can reduce the life expectancy of your all-weather court.
2. To extend the life of your court, it should be recoated by a professional contractor, such as Vermont Tennis Court Surfacing, every five to six years. Usually a two coat system is required to re-texture the surface
As a court owner, here are a few things you can do to keep your court in good condition:
1. Grass and shrubs should be cleaned below grade of the surface yearly to allow for water flow and to stop any growth through the surface.
2. Surrounding trees should be cut back (a minimum of 30′) to allow sun on the surface all day and to prevent mildew areas.
3. Leaves, pine needles, and debris should be cleaned off throughout the season, especially in the fall.
4. Posts and nets should be removed yearly (winter) and inspected. Posts should be greased and painted as needed. Normally, nets are replaced every five to six years, pending use, vandalism, etc. Contact us if you're looking to purchase a new net or post.
5. Fencing should require very little maintenance, except for periodic inspection and adjustments such as gates and latches.